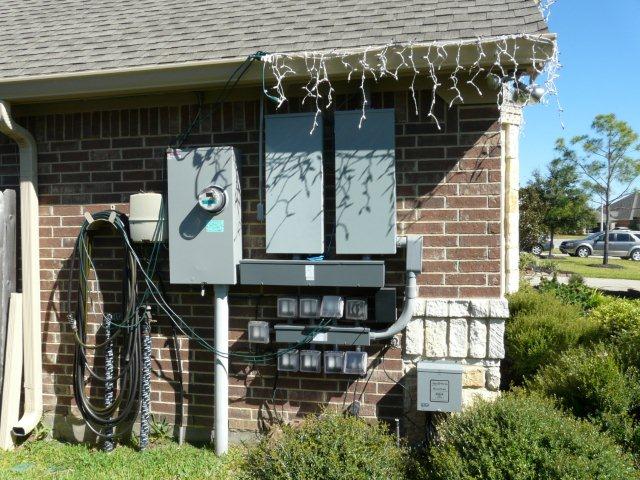 I added 8 more 20 AMP GFCI plugs to the bottom of my power panel. I now have 26 seprate breakers for my light show. (18 on this side and 8 on the other side of the house.)
[09.30.2012]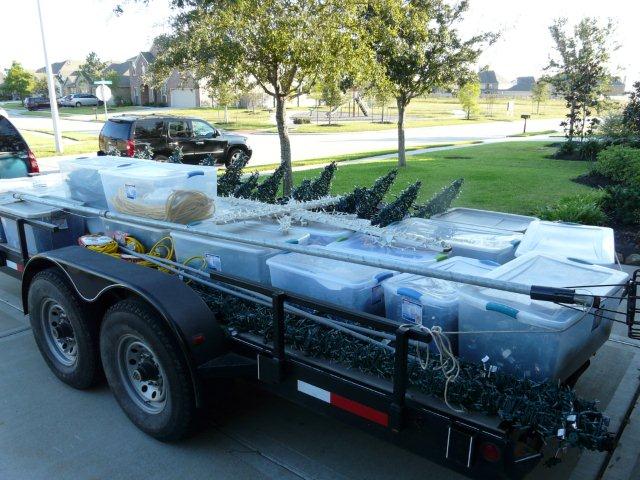 This year I borrowed my brothers flatbed trailer instead of making 6 trips to my boat storage where my lights are. I have 24 bins full of lights and will have about 32 by the time I pack everything up at the end of the year.
[10.14.2012]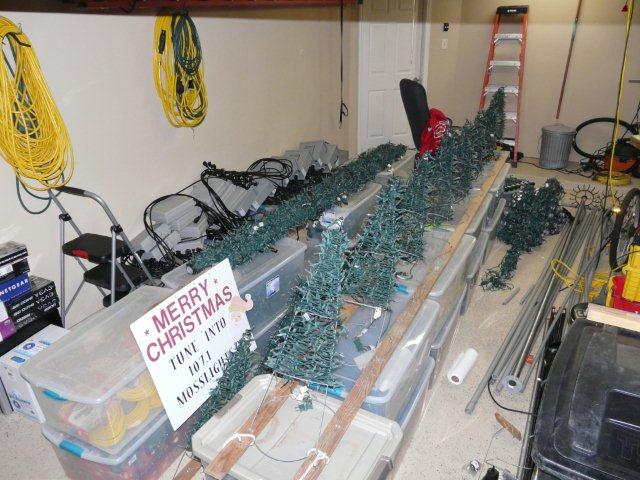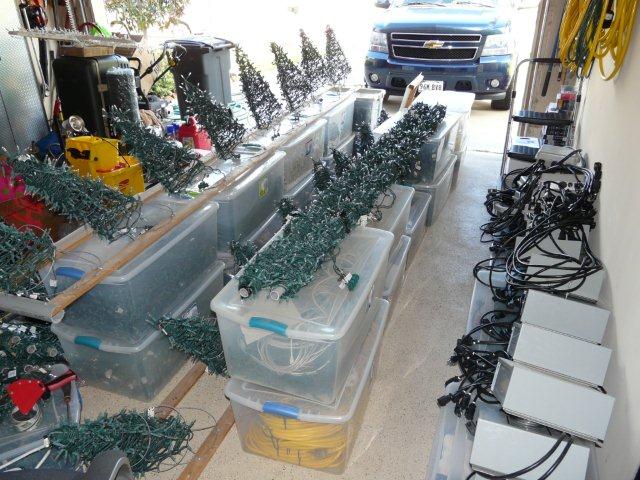 Packed in the garage.
[10.14.2012]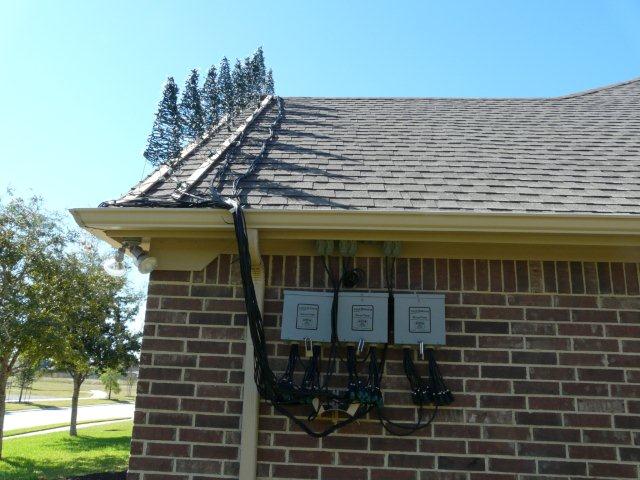 I put the mini trees up just to get them out of the garage. They were taking up to much room.
[10.22.2012]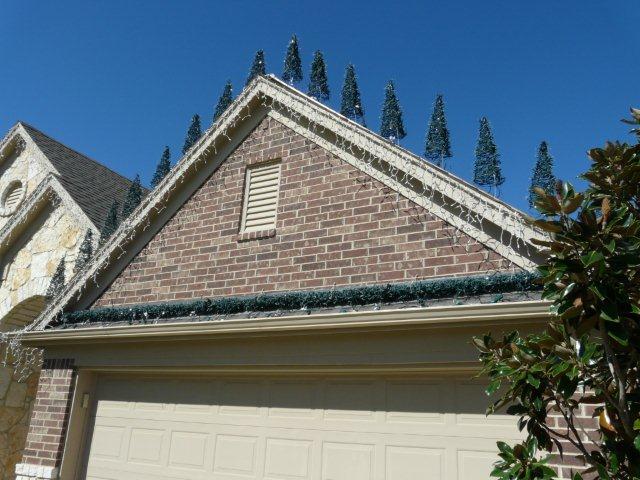 I put up the light bar above my garage and both colors of icicle lights on the whole house.
[10.28.2012]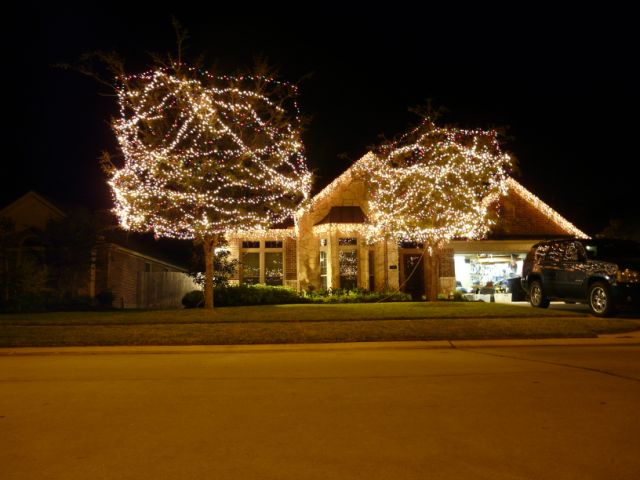 Wrapping the oak trees are the part of setup that I dislike the most. (Almost 7000 lights) Throwing up lights for 6 hours is not my favorite. You can't tell because of the camera but there are white and multi strands. I will wrap the trunks another day with red and green.
[11.12.2012]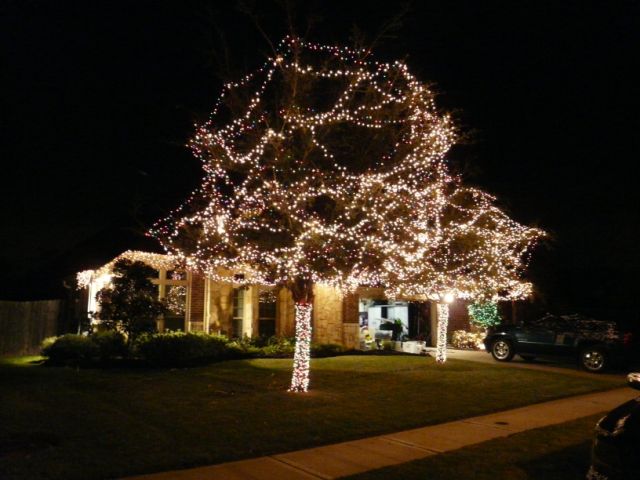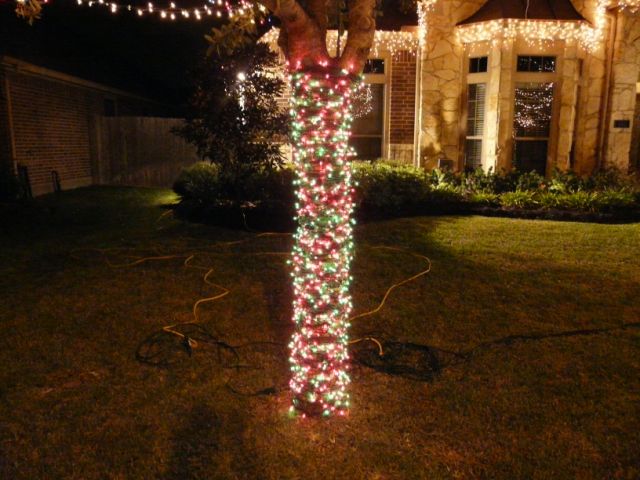 Wrapping the trunks of the trees are finally done. (2400 lights total between the two trunks.)
[11.13.2012]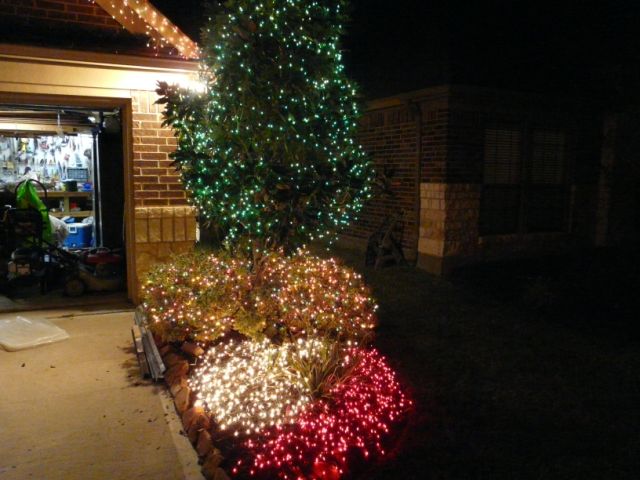 I put up the little flower bed with 3300 lights.
[11.13.2012]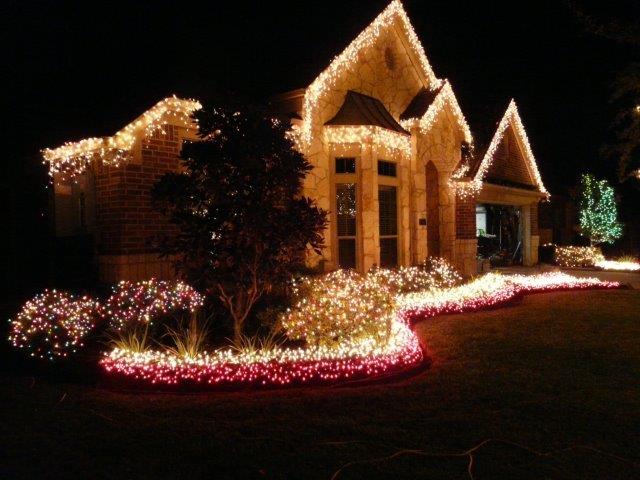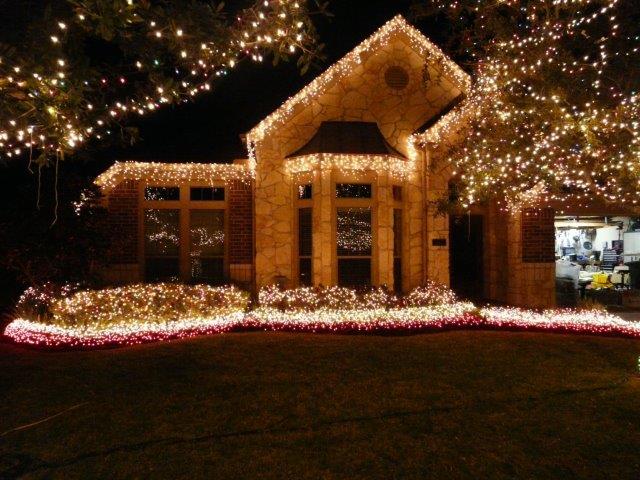 Finishing the flower beds actually made the house look like it actually had a lot of lights. (A little over 10,000 lights)
[11.14.2012]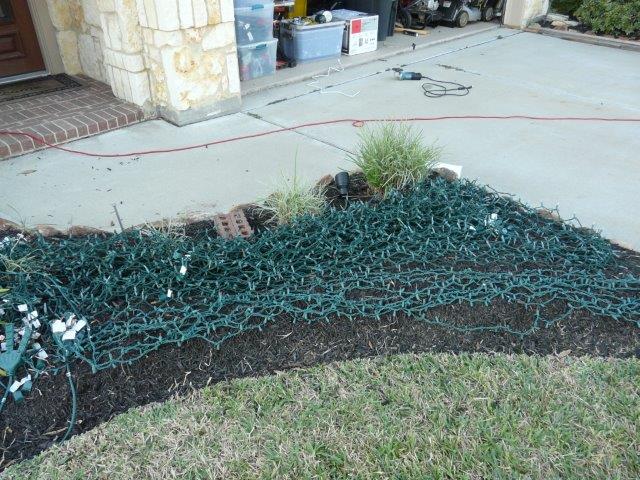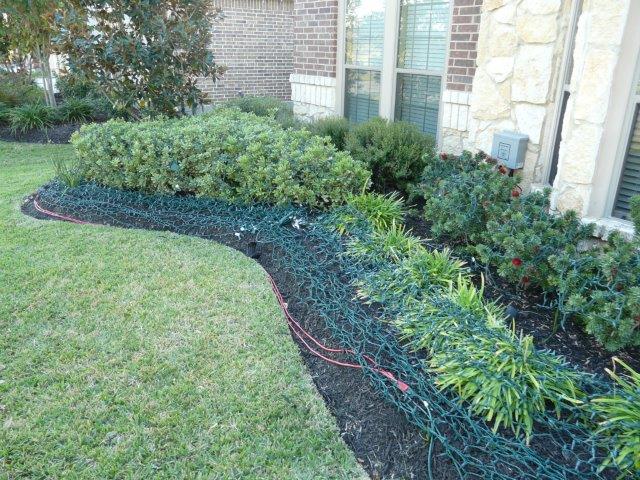 The Flower beds the next day.
[11.15.2012]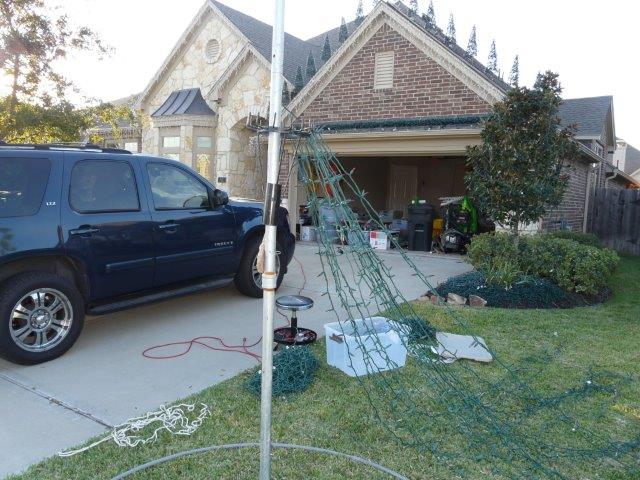 The Mega tree took about 6 hours to complete.
[11.15.2012]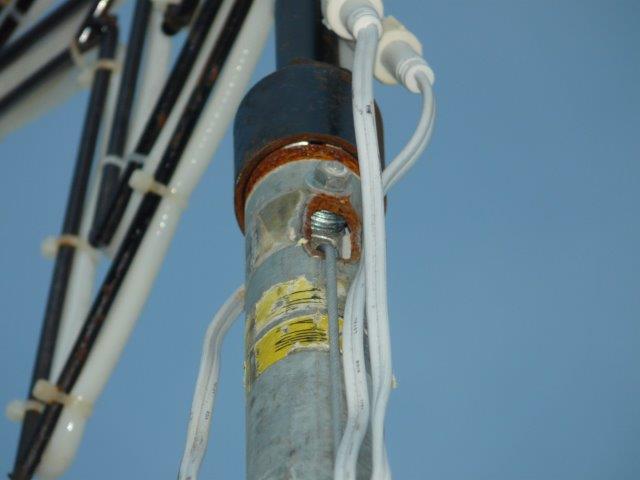 Their is a pulley inside the pole just below the 3 channel star to hoist the topper frame up.






After putting all the lights on the topper I raised it to the top using a cable that runs down the pole.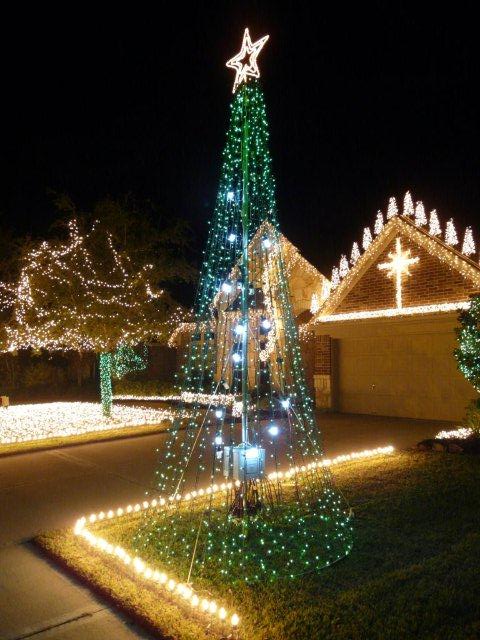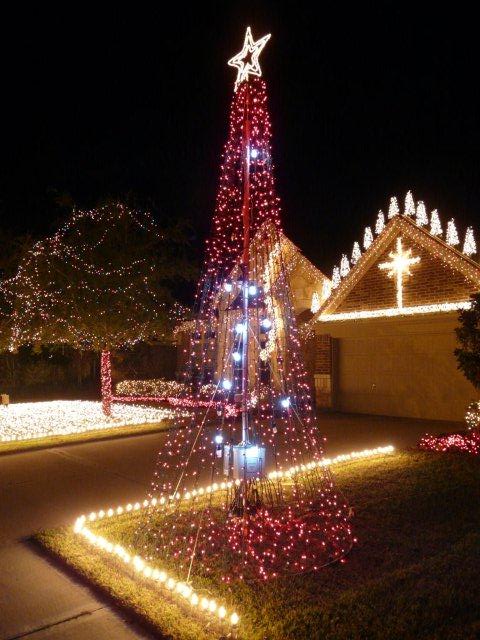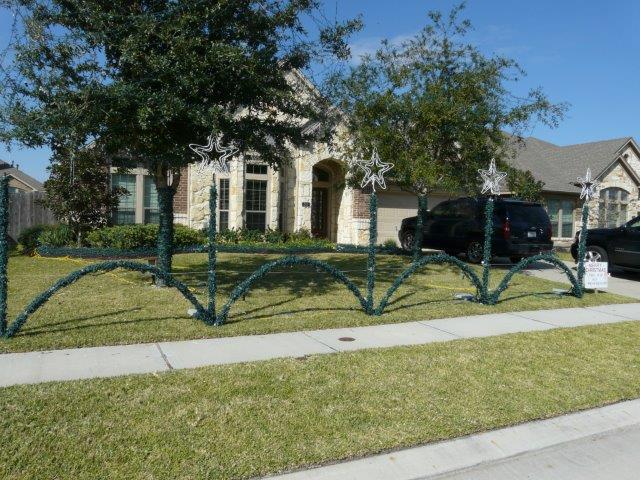 The arches were rewrapped this year from 8 foot to 10 foot. I also got the Light-O-Rama controllers working and synced with a test sequence.
[11.18.2012]



The star burst (that is what I call them) are almost complete except for half of the wiring on them.

[11.19.2012]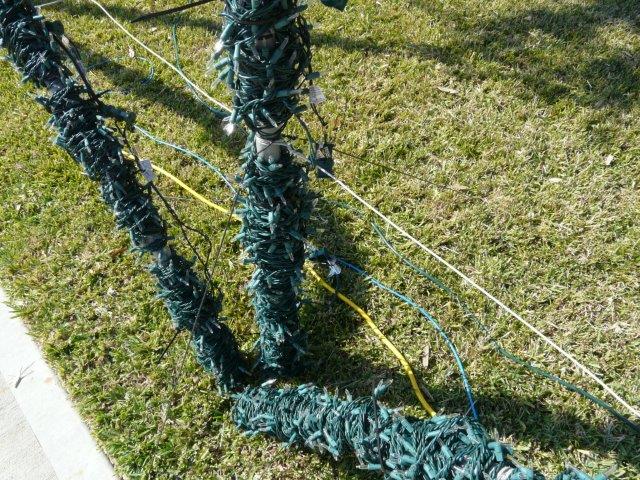 Supports for the Star Burst.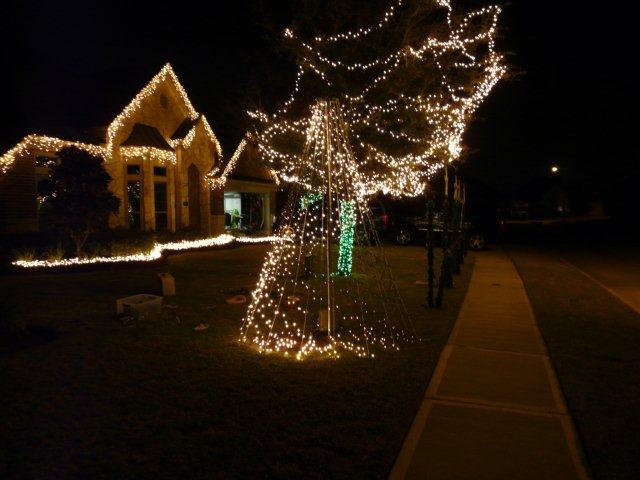 I finished the spiral tree. These pictures don't do it justice.
[11.20.2012]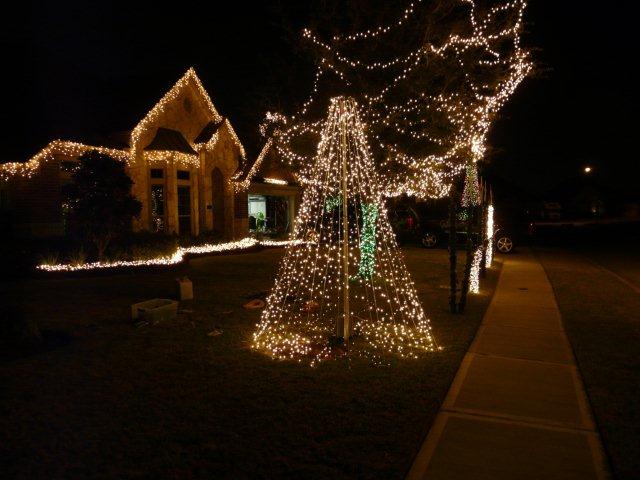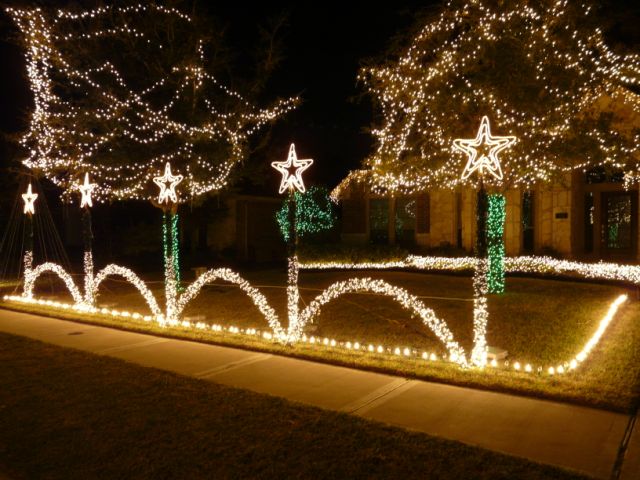 The star burst poles and the C-9 lights along the sidewalk are done.
[11.24.2012]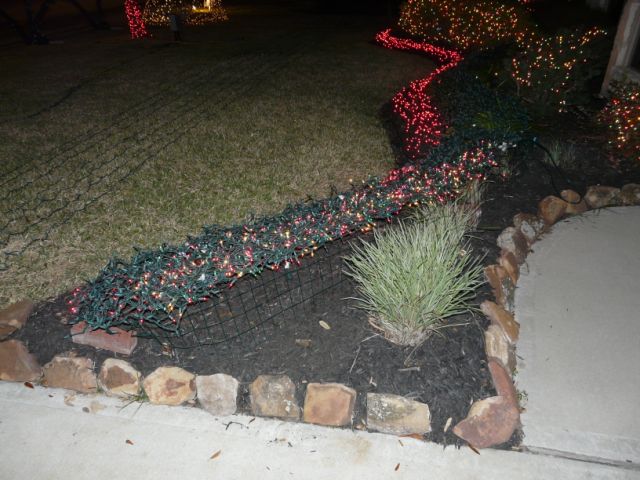 The white lights in the flower bed were raised above the plants. This will stop GFCI breakers from tripping after a rain.
[11.24.2012]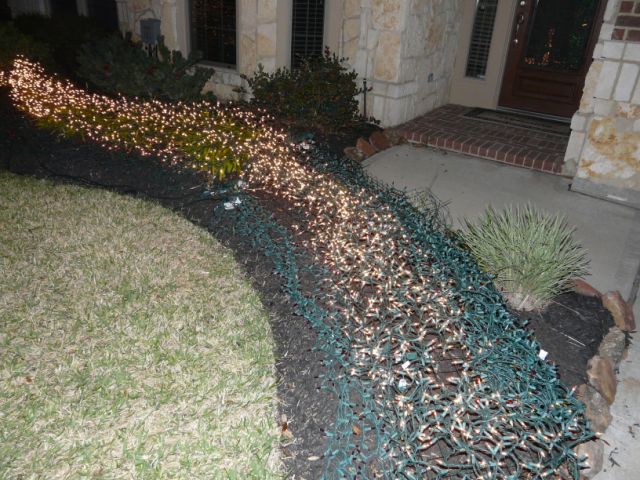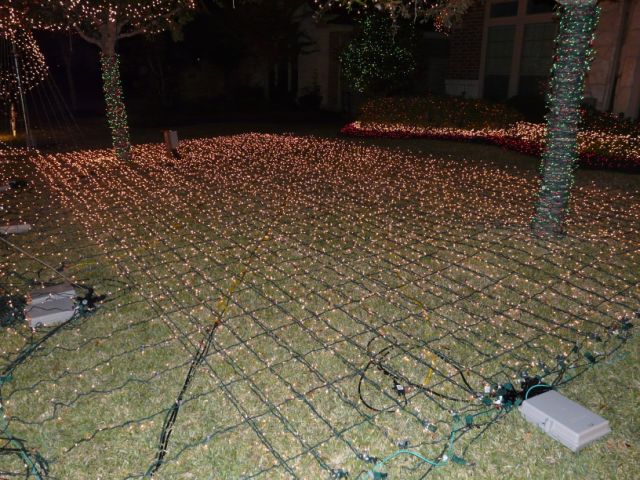 Finally...I'm done with the grid.
[11.28.2012]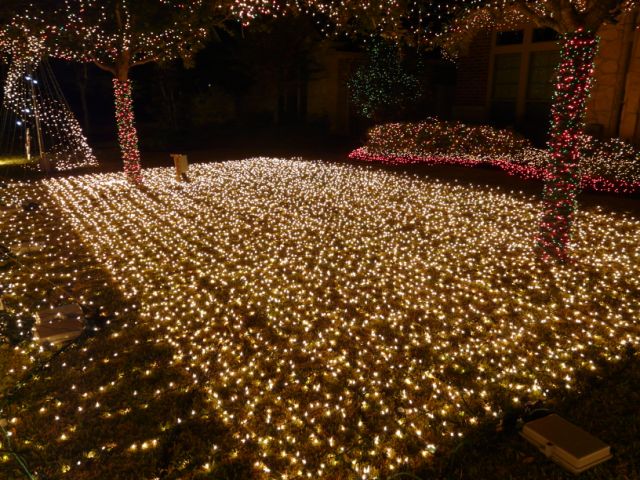 I had to put in the Horizontal and Vertical Grid on the lawn.
[11.28.2012]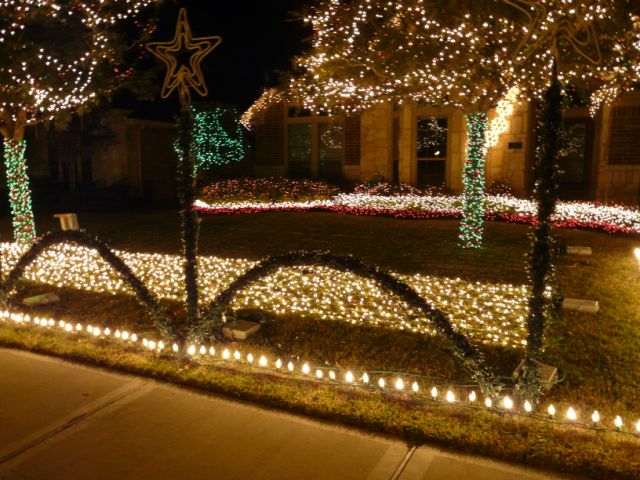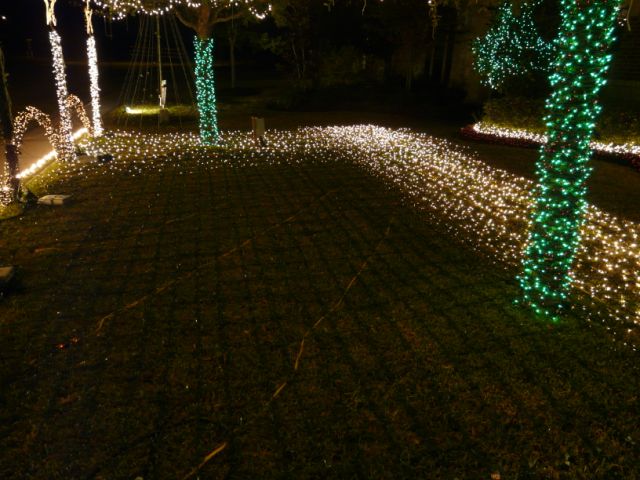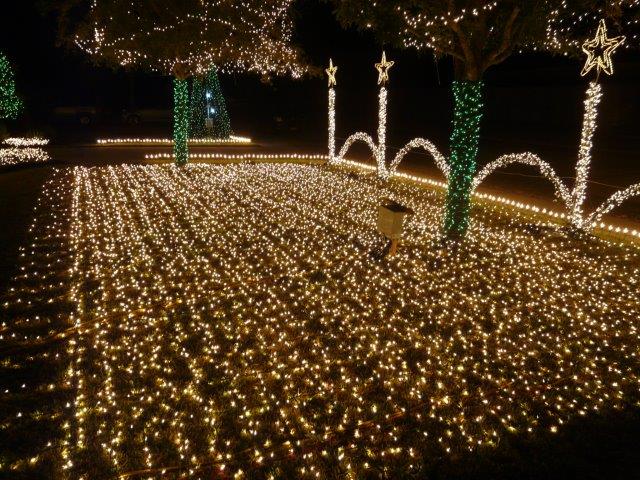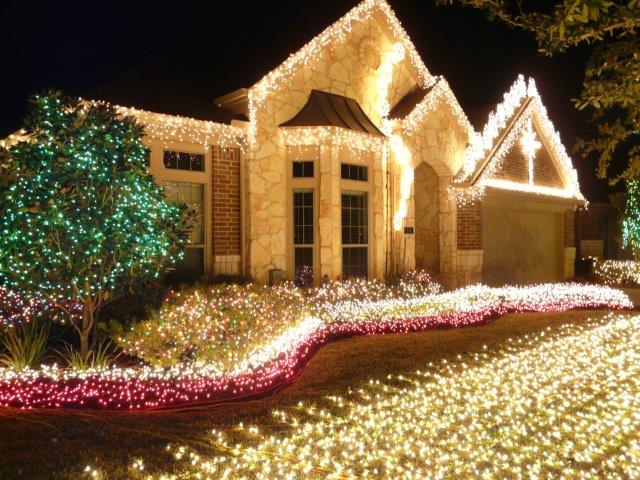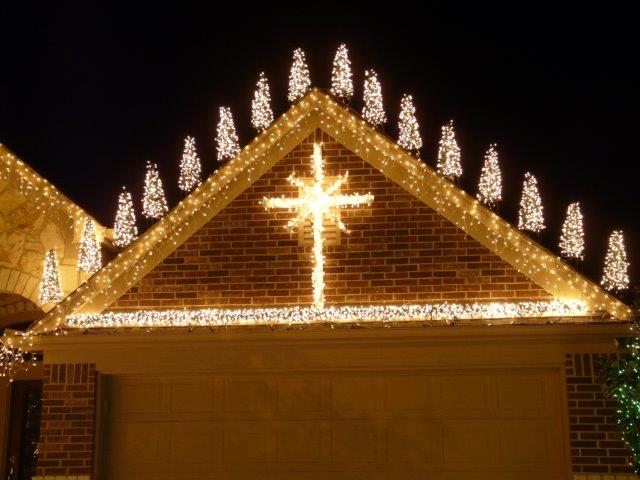 The cross and mini Christmas trees on the roof.